Why you should start surfing in a surfcamp
You might have watched few famous surf movies, and yes, surfing does look great. Sand, sun, blue sky and nice waves approaching to the shore. Why not renting a board, go out and try? We can tell you, you would immediately realise that it is not that easy as it looks! Surfing is a really tough sport that requires lots of commitments and constant practise.
The best way to get into it is for sure getting some surf lessons for beginners and why not, starting with a good surf camp vacation might be the best suggestion! Exactly like every other sport, the more you surf, the better you will do it. So the best way to improve your surfing is, for sure, surf as much as you can. As a beginners surfer, going in a surf camp holiday will allow you to get to know the wonderful surfing world in an intensive way. It will boost up your learning process and make sure you're doing this right. A good number of surf lessons for beginners in a good surf holiday, especially during an adults surf camp, should stand somewhere in between 5 and 10. When 2 weeks are not possible, a 7 nights surf camp holiday would be the best kick start to your surf life!
All Canary Islands surf camps are the perfect getaway for a quality surf holiday for beginners and for advanced surfers. The geographical position of the archipelago ensures really comfortable temperatures during all the seasons with a warm – but not too hot – summer – and a fresh, but never too cold winter. Being part of the European Union made the Canary Islands easy to reach with direct flights from a lot of cities in the continent.
Fuerteventura and Lanzarote are the most famous islands in the archipelago and offer lots of choice for surf camps for beginners. Corralejo and Famara are for sure the most known locations for surf schools in canary islands. Many surf camps organise their accomodation in nice villas from where they load everyday many surfboards on their van in order to drive to the best surf spots depending on the conditions and on the level of their students. A bit further in the west, in the north shore of Gran Canaria, the waves are still pretty consistent.
Surf life tenerife surf camp
In comparison with the previous islands, despite being less known, also Tenerife presents itself as golden destination for surf camp vacations. Being host of the highest Volcano of Europe creates the big advantage of avoiding the strong winds that affect the other canary islands more exposed on the east, towards the west coast of Africa. For this reason, Playa de Las Américas, in the south-west of Tenerife, became the base of many surf camps and surf schools for beginners and advanced surfers.
Located in Costa Adeje, the Hostel La Tortuga is the perfect base for the Surf Life Tenerife Surf Camp. The surf camp is structured in 2 nice and cozy canarian villas where it is easy to find common areas to share your experiences with other guests as well as private spaces where to find some relaxation. With an accomodation organised between shared and private rooms and a familiar atmosphere created by long term staff and volunteers, the surf camp present itself as a chill place where to relax before and after the daily surf lesson.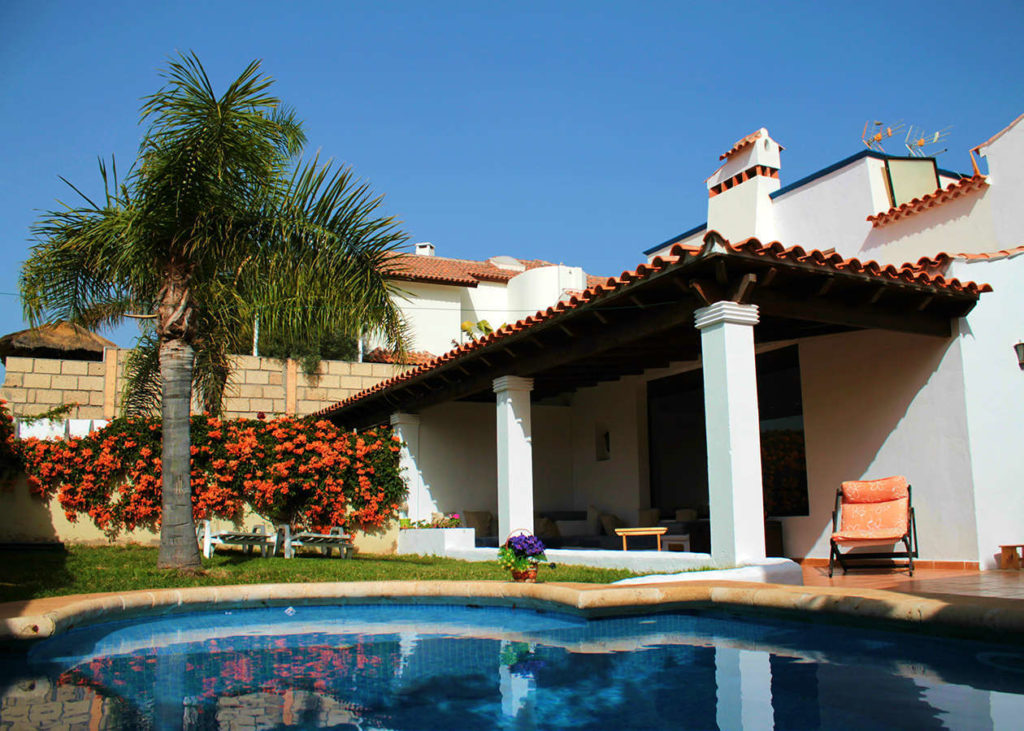 Credit Pablo Borboroglu photography
The team from Surf Life Tenerife Surf School organises daily transfer from the hostel to the beach in Playa de Las Americas, where the new office is located, 100 meters from the less crowded spot of the surf area. You will get change in our surf school, leave your values in complete safety, get your equipment and start walking to the beach. After a quick warming up and some surf technique on the board, at the beach, you will get into the water accompanied by our team of certified surf instructors. During the surf lessons for beginners, the instructor will never get into the water with a board, in order to walk and swim next to our students and provide physical help. Getting over the waves and finding the power to paddle might be pretty tiring, especially if you are at your first experience in a surf camp vacation.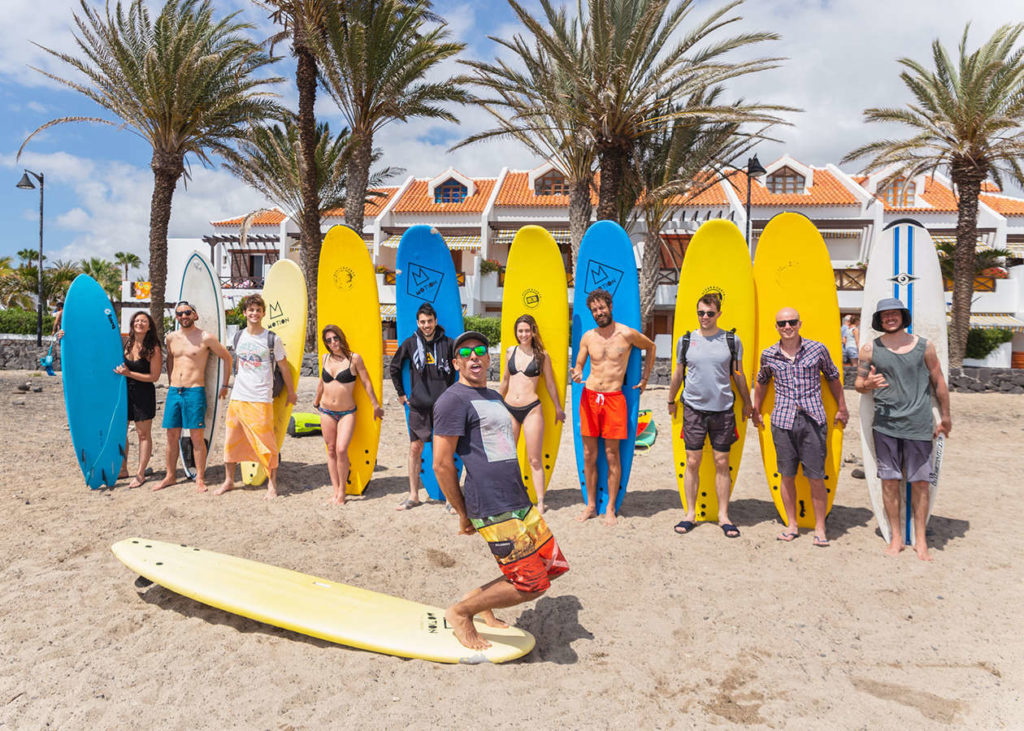 Credit Pablo Borboroglu photography
The good advantage of Playa de Las Américas is that it offers many different spots for different levels. Intermediate and advanced surfers coming for improving their skills and technique during our surf camp in Tenerife, will find appropriate waves breaking in rocky points where to perfectioning the pop-up and practising any kind of turns.
During your stay in our surf camp, you will be able to complete your surf vacation also with other leisure activities such as kayaking, paragliding and snorkeling.
Yoga for surfer
In order to balance the physical exercise, you will also have the possibility to join for free one yoga lesson during the stay at our surf camp. Yoga and surf are the perfect combination to get the most out of your surf vacation. As well as in surfing, Yoga demands flexibility, strength, balance and focus. Especially hatha yoga generally improves the body awareness. It helps students to maintain a balance mindset in stressful situations by providing tools such as dynamic movements, breathing techniques, static poses and relaxation.
Yoga and surf retreat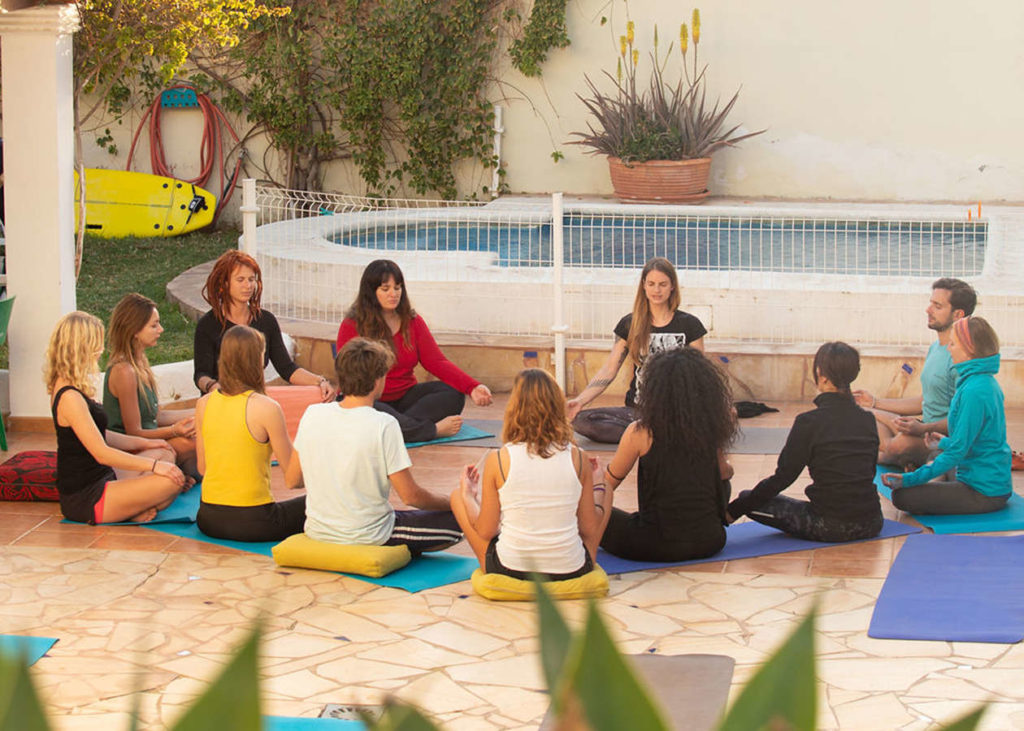 Credit Pablo Borboroglu photography
If you ever dream about a sunny getaway from the cold european winter, a week of complete disconnection from your daily life, to get in touch with the nature and with yourself, the yoga and surf retreat that Surf Life Tenerife is organising starting from the next december 2019 is what you're looking for.
During this intense week you'll enjoy a full surfing experience with the team of Surf Life and a customised yoga training guided by our certified instructor Petra Buttinger. Petra will help you to build up your own personal yoga practise with the purpose of integrating it in your regular daily life.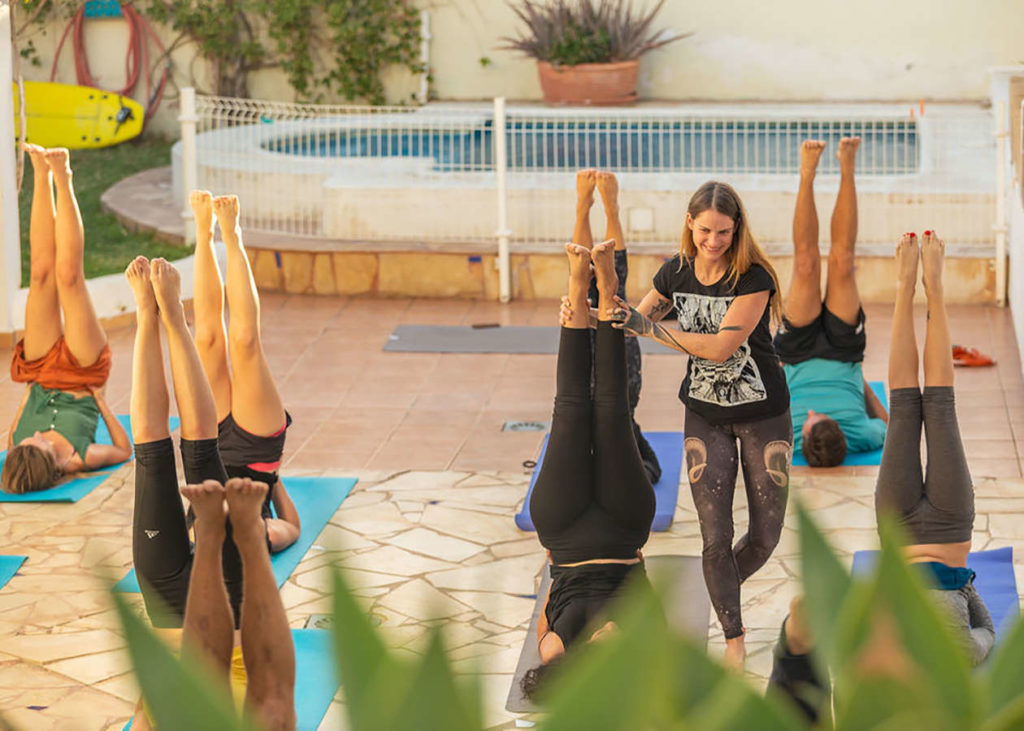 Credit Pablo Borboroglu photography
In order to help with that, Petra will also offer you two private consultations in the beginning and at the end of your stay, where she will discuss your goals and set up a personal practice that you can benefit also back at home. The special yoga and surf retreat of next december is oriented to complete beginners as well as to people who practise yoga and surf on a regular basis.
Petra will guide you to discover different yoga poses for surfers through which you will be able to practise deep concentration, controlled breath and physical and mental relaxation. Keep reading below and you will see some typical yoga training for surfers.
Yoga poses for surfer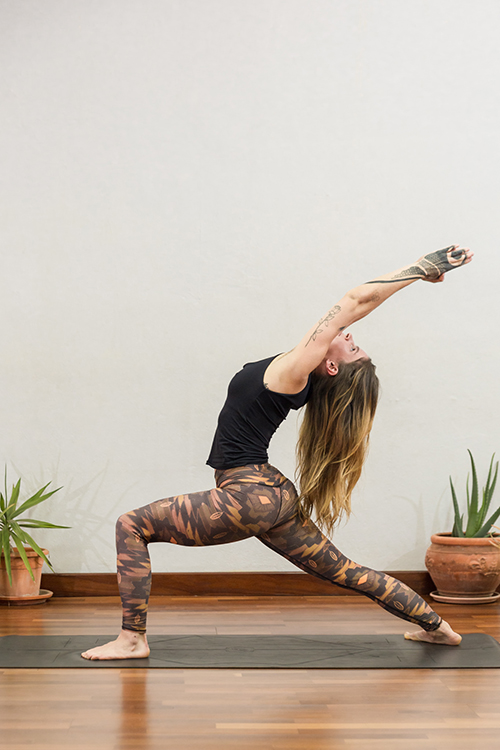 Yoga for surfer, pose nr.1 – Warrior
This yoga pose will improve your focus, balance and stability while strengthening shoulders, hips, legs and opening the chest. During the practice of this asana, you create heat within the body, that energizes your whole system allowing you to learn how to regulate your breath and keep a calm steady mind under pressure.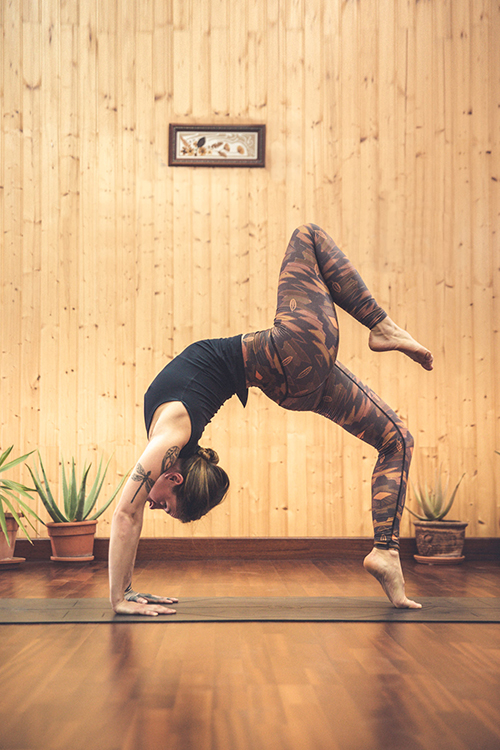 Yoga for surfer, pose nr.2 – Wheel pose
This pose is a great tool to gain more spinal flexibility while toning arms, shoulders, abdomens and legs. One very important benefit that this asana brings is that it rejuvenates the lungs allowing to absorb more oxygen and increase the performance while surfing.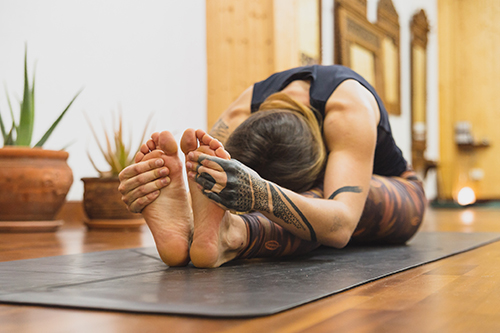 Yoga for surfer, pose nr.3 – Forward fold
This yoga pose lengthens the back side of the body, providing relief for the nerves of the spinal cord. Since the front part of the body is contracted, the pressure exercised on the abdomen and thorax helps improving the respiratory functions. Practicing this asana daily releases tensions generated during the surfing.
If you would like to have any kind of information about our surf camps, don't hesitate on getting in contact with us!
You can send us a whatsapp at +34 670447674 or fill our contact form.
If we don't reply immediately, give us some time! We might be sharing our love for the water with our students.
Antonio
Founder and surf instructor of Surf Life Tenerife